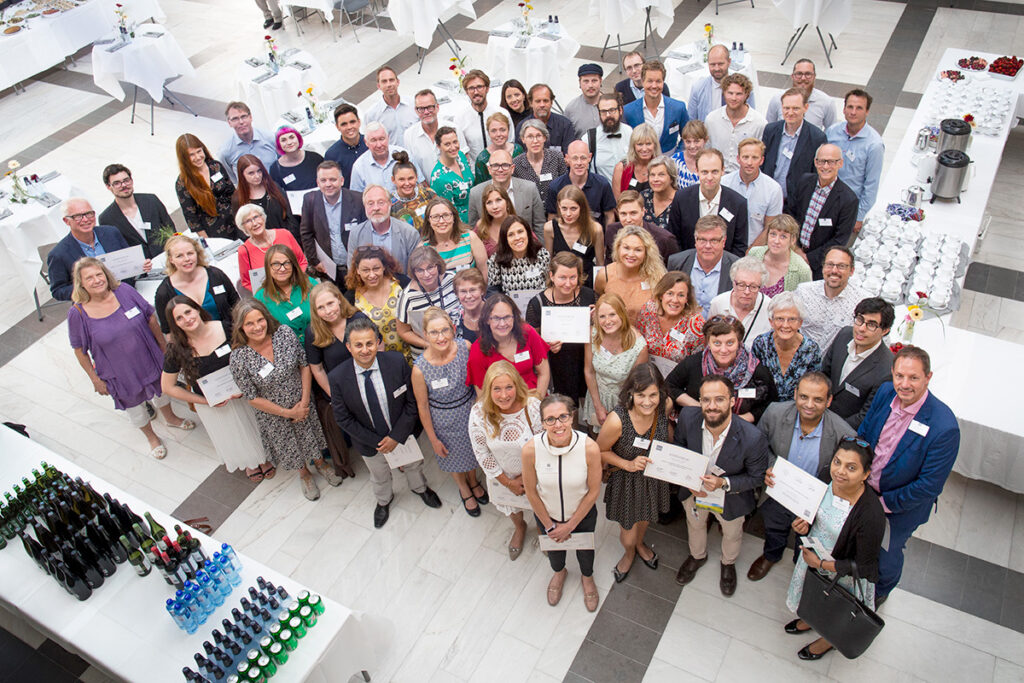 For the seventh year in a row, all fellows at the School of Economics gathered to receive their scholarships.
It was a very nice celebration where the participants, among other things, listened to Ann-Sofi Olsson from Malmö University Library who talked about the project "The Internet of Things and People" that received a scholarship last year.
Lund's Vocal Ensemble sang, partly during the ceremony but also in conjunction with everyone enjoyed the fantastic buffet from Finn Inn. A fine tradition in the summer heat. From the foundation we wish all fellows good luck with their projects!
Categories