Sten K Johnson (1945 – 2013) trained as an MBA in Finance, University of Lund. His career started via Trelleborg AB, Sonesson and as vice chairman of the Shareholders' Association. 1979 he became Managing Director of Skåne Gripen and later founder of the publicly listed conglomerate Midway Holding.
Within Midway Holding he acted Chairman and CEO until his death. He was also the owner of Tibia Konsult, the company that is the majority shareholder of the Group.
In 2011 Sten K Johnson donated 20 million SEK to entrepreneurship activities at the University of Lund and thus permitted the formation of Sten K Johnson Center of Entrepreneurship. He was a founder of Connect Skåne and also engaged in "Uppstart Malmö", a program aimed at attracting new business, especially in the parts of Malmö, where unemployment is high.
In the autumn 2012 he started Sten K Johnson Foundation with shares in Tibia Konsult at a value of 400 million SEK. The Foundation, which by order of the Sten K Johnson's legacy has received additional funds, shall annually award grants to individuals who with courage and decisiveness dare to try different approaches to change and develop.
The entrepreneur and industrialist Sten K Johnson was 2012 awarded The Royal Patriotic Society Enterprise Medal and was the same year appointed Honorary Doctor at the School of Economics in Lund. Other awards he has received are Role Model of the Year 2012 by Founders Alliance and Skåne Ettan in the category Enterprise, 2011.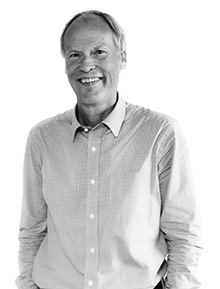 Dare to think differently
A fundamental prerequisite for the development of both society, culture and business is that there are individuals who dare to think differently. By challenging old patterns and find alternative ways forward, their initiative opens new worlds that we never otherwise would have had access to.
Lena Hansson, Lotta Leden & Susanne Thulin Högskolan Kristianstad Projektet går ut på att skapa ett inspirationsmaterial, i form av en bok riktad till förskollärare. Boken ska bidra med konkreta arbetssätt och svara upp mot ett behov av att utveckla innehåll och arbetsformer för naturvetenskap i förskolan, så att dessa
Read more »
Det finns ett stort behov att förstå vad en förändrad handel kan leda till så att staden och samhället kan planeras och organiseras på ett bra sätt. Av det skälet kommer den här boken att handla om hur handelstransformationen påverkar stad, centrum och tätorter med ett särskilt fokus på Skåne.
Read more »